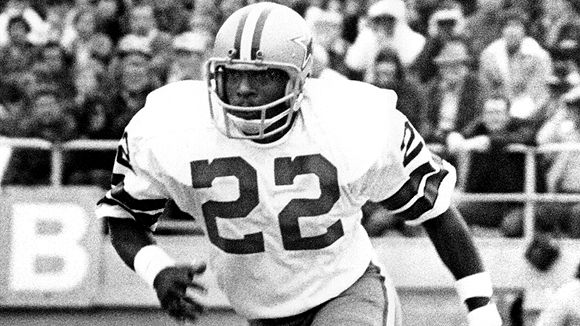 A few hours more than a full day before the year's biggest football game, the NFL announced its Hall of Fame class for 2009 Saturday, a list filled with surprises, men who belonged years ago, and a fallen hero.
Bruce Smith
—
Buffal
o ('85-'99) Washington ('00-'02)
Smith headlines the class as the league's all-time sack leader with exactly 200 career sacks, slightly more than Reggie White. He revolutionized the game and style of defensive ends, using his patented spin move to terrorize offensive linemen, and quarterbacks.
Although his career could be remembered for his failures in the his four Super Bowls, ironically the pinnacle of his NFL story is capped off on Super Bowl Weekend.
Derrick Thomas—Kansas City ('89-'99)
As one of the most feared and dangerous linebackers of his time, Thomas is no doubt worthy of enshrinement. The eight-time Pro-Bowler owns the record for sacks in a game with seven, and played with as much passion as a man can. He gave back to the game in his style of play, and gave back to the world with his charitable
contributions
that made him the great person he was.
Sadly, Thomas
perished
in a horrific car accident in 2000, and the world lost one of Kansas City's, and all of America's finest heroes. By no means should his induction be as a courtesy to the person he was or an apologize for his sudden death, Derrick Thomas was a hall of fame linebacker the second he stepped on the field.
Bob Hayes—Dallas ('65-'74), San Francisco ('75)
"Bullet" Bob Hayes(above) was once the world's fastest man. He changed the wide receiver position, utilizing speed and pace to beat defenses. His style of play triggered NFL defenses to create the zone defense, solidifying the lasting impression of Bob Hayes on professional football.
While in Dallas as Roger
Staubach's
favorite weapon, he won Super Bowl VI, and in 2001 was inducted into the Cowboy's famed Ring of Honor.
Rod

Woodson

—Pittsburgh ('87-'96), San Francisco ('97), Baltimore ('98-'01), Oakland ('02-'03)
Although he seems like just yesterday
Woodson
was intercepting balls in Oakland, here he is as a first-ballot inductee. He amassed an astounding 71 interceptions, despite starring at two different positions in the secondary.
He won a Super Bowl along the way in Baltimore, while going to two other big dances with Pittsburgh and Oakland. His ability to take interceptions to the house along with
Deion
Sanders, influenced the play of guys like Ed Reed and Troy
Polamalu
.
Randall McDaniel—Minnesota ('88-99), Tampa Bay ('00-'01)
The 12-time Pro-Bowler was the heart of the Vikings' offensive line throughout the 90's. His laid back approach paid off, as McDaniel started 220 games in the league, and paved the way for the successes of Randall Cunningham, Cris Carter and Robert Smith.
"He was the best guard

every time

he was on the football field."
—Eric Allen, Arizona State teammate
Ralph Wilson Jr. — Buffalo Bills founder and owner
As a leader of the
AFL
, he brought the league into the big time, and brought the Bills into a
Juggernaut
during the 80's and 90's when they attended four
consecutive
Super Bowls. His longevity as a successful owner has
benefited
not only the NFL, but the city of Buffalo, and allowed fellow inductee Bruce Smith to achieve greatness.
Photo: ESPN